Are you ready to pull your hair out because your house isn't selling.  Here are some of the reasons why houses don't sell quickly…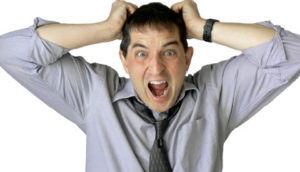 You overvalued your property.  If your house is overpriced, it's not going to sell. Compare your property to similar properties that recently sold within your area to get a better idea of its true value.  There are several ways to determine the fair market value for your home. An experienced real estate broker can give you a comparative market analysis (CMA) or a more in depth Broker's Opinion (BO). You may choose to hire a certified appraiser to appraise your home.  The advantage of paying for an appraisal is that you have a good idea of what selling price will be approved by a buyer's lender.  Additionally, don't make the mistake of trusting sites like Zillow's "Zestimates." Anyone can contact the site to and manipulate the price of homes in a variety of fashions. These sites do not take into consideration the condition of the property.
Your Realtor is not promoting your listing.  If all your agent is doing is listing your home on the MLS, it will take longer to sell. You may have hired a local agent who advertises their listings in your neighborhood newsletter or magazine.  This won't help sell your home.  It helps those agents get more listings.  What will help you sell your home faster is promoting through various avenues. For example, we promote listings via highly targeted Facebook advertisements at our own expense.  We use other social media outlets such as Twitter where we have tens of thousands of followers who see our listings. It is vital to target those most likely to purchase your home.  The MLS isn't enough on it's own in today's market.
Your home is not fresh smelling and clean. A dirty or smelly house is going to leave a bad lasting impression on buyers. Make sure you have a professional deep clean your house before you begin showings. Pets almost always have a smell that many homeowner's are accustomed to smelling.  However, buyer's may walk through the door and be completely turned off by Fido's odor from the dog bed.  Make sure to light a fresh smelling candle 5-10 minutes before showing the house. I once lost a multi-million dollar sale because a client had their maid cooking a pungent dish during a showing.  The little things can make all the difference in the world.
Your home has to much stuff. Even if your home is clean, clutter can still be a problem. It could be something as simple as as having too much furniture in one of your rooms. This can make the house feel small.  Make sure to clean of kitchen ad bathroom countertops other than a candle or small plant.
You have up all of your personal pictures. Buyers may feel uncomfortable touring your house if you keep all of your family portraits up. You want buyers to imagine themselves living in your home. It is best to remove most if not all of your personal photos.
Your home upgrades are too personalized. You might think that dark wood built in wall unit with a desk in the guest bedroom is absolutely gorgeous, but that doesn't mean potential buyers will agree. If your home improvements are too personalized, it can scare off buyers who don't want to pay for features they don't want.  In the future, we recommend asking your real estate agent what types of upgrades are most likely to get a return on your investment.
Your home needs many minor repairs. The longer the list of minor repairs that are needed, the less likely a buyer will want your house. Many buyers do not want the hassle or to incur the cost of doing repair work.  This is especially true with first time homebuyers as they are unsure what repairs cost.  It pays to fix the minor repairs before the house is listed.
Here's the good news.  Most of these issues can be remedied once you realize the problems.  The more issues we can fix, the quicker your house will sell. On the flip side, the longer your property stays on the market, the less likely it will sell near the listing price. Feel free to contact us if you're in the Fort Lauderdale area and need advice to remedy these common mistakes. The best way to avoid making these mistakes in the first place is by working with the right real estate agent.
Related Posts
FOR IMMEDIATE RELEASE: Robert Link Earns NAR Designation in Seniors Real Estate…

Please find below a list of all the sales and leases at…

Please find below a list of all the sales and leases at…